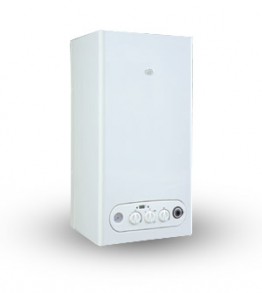 A combination or combi boiler is both a high-efficiency water heater and a central heating boiler combined, (hence the name) within one compact unit. Therefore, no separate hot water cylinder is required, offering space saving within the property.

Further benefits of a combi boiler include hot water being delivered through your taps or shower at mains pressure, so you can enjoy powerful showering without the need for a pump.

Another combi boiler benefit is that it can generally save you money on installation time and costs - no tank in the roof space means less pipe work and a shorter installation time.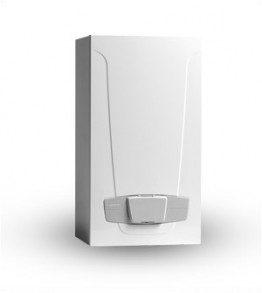 A system boiler, just like a conventional boiler works on the principle of stored hot water. However, a system boiler differs from a conventional boiler in some important respects.

Firstly, many of the major individual components of the heating and hot water system are built into a system boiler, which means that installation is quicker, neater, easier and more efficient.

Secondly, the hot water is pumped from the system boiler through the heating system to the radiators and hot water cylinder, resulting in a fast response and more economical running costs.

The system boiler removes the need for a feed and expansion cistern.
If you are replacing an older model of boiler, the chances are that you will have a conventional boiler.

A typical conventional boiler system incorporates a boiler, extended controls and a hot water cylinder. The cylinder is often fed by a cold water storage cistern located in the loft and a feed and expansion cistern - also located in the loft.